Medicare Establishes Reimbursement for VisionCare's Implantable Telescope for Macular Degeneration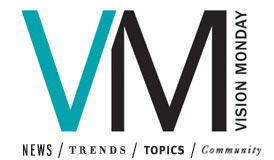 SARATOGA, Calif.— VisionCare Ophthalmic Technologies, Inc., a developer of advanced visual prosthetic devices, said that the Centers for Medicare and Medicaid Services (CMS) has granted transitional pass-through payment status and established a billing code for the implantable miniature telescope under the Hospital Outpatient Prospective Payment System. The new pass-through code, C1840, is effective Oct. 1, 2011 and will enable outpatient facilities to obtain reimbursement for the telescope implant for covered procedures.
The telescope implant is approved by the U.S. Food and Drug Administration to improve vision in patients with end-stage age-related macular degeneration (AMD), the most advanced form of AMD. Eligible patients must have associated central vision blindness and either stopped responding to AMD medications, or have a form of the disease for which no treatment is available.
"These are very positive developments for AMD patients and the ophthalmology community," said Allen W. Hill, CEO of VisionCare. "The new code will provide a payment mechanism for the telescope implant for Medicare beneficiaries visually debilitated by end-stage AMD. We are training providers and working with the ophthalmic community so that eligible patients can begin receiving treatment next month."
The first-of-kind telescope implant is integral to a new patient care program, CentraSight, for patients with end-stage macular degeneration. The CentraSight treatment program involves a patient management process and access to reimbursement information for patients and physicians. The telescope implantation is performed by a specially trained ophthalmic surgeon as an outpatient procedure. More information is posted at www.CentraSight.com.