Taking The Long Look
Taking a Long Look
As many organizations ponder the future of health care in America, they are taking a closer look at the marketplace today and discovering the importance of vision care.
For instance, employees and their dependents have a critical need for vision care. In today's work force of men and women over the age of seventeen, nearly 64% depend on corrective lenses.
Over 150 million Americans wear corrective lenses. Current annual expenditures exceed $12 billion on eyewear and $3 billion on eye examinations. Future projected expenditures are estimated to increase 10 to 12 percent per year through the year 2010.
Vision care is an important component in any wellness program. Proper eye care can help detect early signs of health-robbing and costly problems such as high blood pressure, diabetes and glaucoma.
And as organizations reduce many primary benefits, they have discovered that vision care is a low-cost, ancillary benefit that can be a true value for any program.

With vision care costs escalating, Preferred Vision Care pioneered and became the industry leader in providing low-cost, high-utility managed vision care plans with several exciting products including Preferred Vision Care Basic and Preferred Vision Care Plus.
Today, our Preferred Vision Care products are the preferred choice of more than 20,000 companies throughout America. And our network development remains ahead of needs in anticipation of a rapidly growing market.
LOOK TO THE LEADER
Preferred Vision Care represents the largest independent provider of managed vision care services in the United States.
We provide new sales and unique revenue opportunities for companies seeking ideas for securing long-term relationships with their clients/employees.

Nationwide, industry-leading companies are selecting Preferred Vision Care in record numbers to manage their employees' vision care needs. The reasons are numerous. Preferred Vision Care offers unsurpassed customized features that have helped millions of people.
Our national network of quality, independent and commercial optometrists, skilled professionals and labs are the industry's standard of comparison. Our electronic claims processing offers tremendous ease of administration. And our financial strength adds to the commitment and stability of our quality products.
Our strength is in our vision. With our innovation, competence and financial security, we offer uncompromising dedication to maximizing your goals.
THE PEOPLE BEHIND THE VISION
The foundation supporting our vision care products and our greatest resource are the independent professionals who comprise our network of vision care specialists.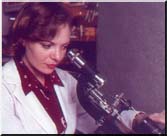 Currently, we have over 8,000 independent and commercial optometrists servicing 4.0 million members in our Preferred Vision Care and Preferred Vision Care Plus programs nationwide.
These independent businessmen and women have uncommon skill, training and creativity. Strategically located in large cities as well as smaller rural communities, these specialists are readily accessible. In 94.5 percent of all cases, our network of contract professional providers is conveniently located within 20 minutes of members' homes or businesses.
Additionally, most Preferred Vision Care labs are members of the Optical Laboratories Association. This international trade association is at the forefront of key issues, interfacing with the American National Standards Institute (ANSI) Z-80 committee on ophthalmic standards and tolerances. It also provides continuing education on all aspects of eyewear fabrication.
FULFILLING THE VISION
Our comprehensive vision care products offer simplicity, integrity, quality and economy to any benefit plan.
As the leader in managed vision care programs, Preferred Vision Care is able to custom-design benefits to match the expressed needs of our diverse clientele.
Our flexibility and familiarity, nationally recognized reputation and spirit of innovation are why companies nationwide trust us with their vision care needs.
We offer interactive, personalized consultation on the design, cost, administration and market application of our products. A solution-driven approach is the best way to insure that your unique requirements are satisfied to your high standards and ours. By working together, we can achieve maximum synergistic benefits.